Australia Day Awards

The annual Australia Day Awards are an opportunity for our community to publicly acknowledge and reward our Shire's outstanding local heroes and high achievers from all walks of life.

Nominations for the 2024 Livingstone Shire Australia Day Awards are now open and will close on Sunday, 10 December 2023.
If you know of a person or community group dedicated to making Livingstone Shire a better place, help us recognise their efforts and nominate them for an Award by clicking on the below categories:
NEED SOME TIPS FOR WRITING A TOP NOMINATION?
When you fill out the nomination form, there are a few things you should consider to ensure your nomination provides us with enough information about the achievements of the person you are nominating. The nominations that stand out aren't always those that are the best written or have a long list of referees; the stand-out nominations are those that tell a story and capture the characteristics of an outstanding citizen or group making a difference to our community.
Here are some tips for writing a stand-out nomination:
Aim for quality, not quantity - a long nomination isn't always a better nomination. Keep your sentences short and concise, avoiding repetition.
Consider your audience - the committee is made up of everyday community members from all walks of life who may not be familiar with the nominee's field of expertise, so avoid using jargon or acronyms.
Share the nominee's story - strengthen your nomination by painting a picture of the nominee i.e. What motivates them? What personal challenges have they overcome? Why do they inspire others?
Tell the facts - support your nomination with facts and statistics such as measures of success.
Provide examples - don't just make a statement, demonstrate it with examples. To help you get started here is an example of a stand out award nomination.
Congratulations to all of the nominees who were acknowledged for their amazing contribution to our Shire during 2022 at an Australia Day Awards ceremony on 24 January 2023.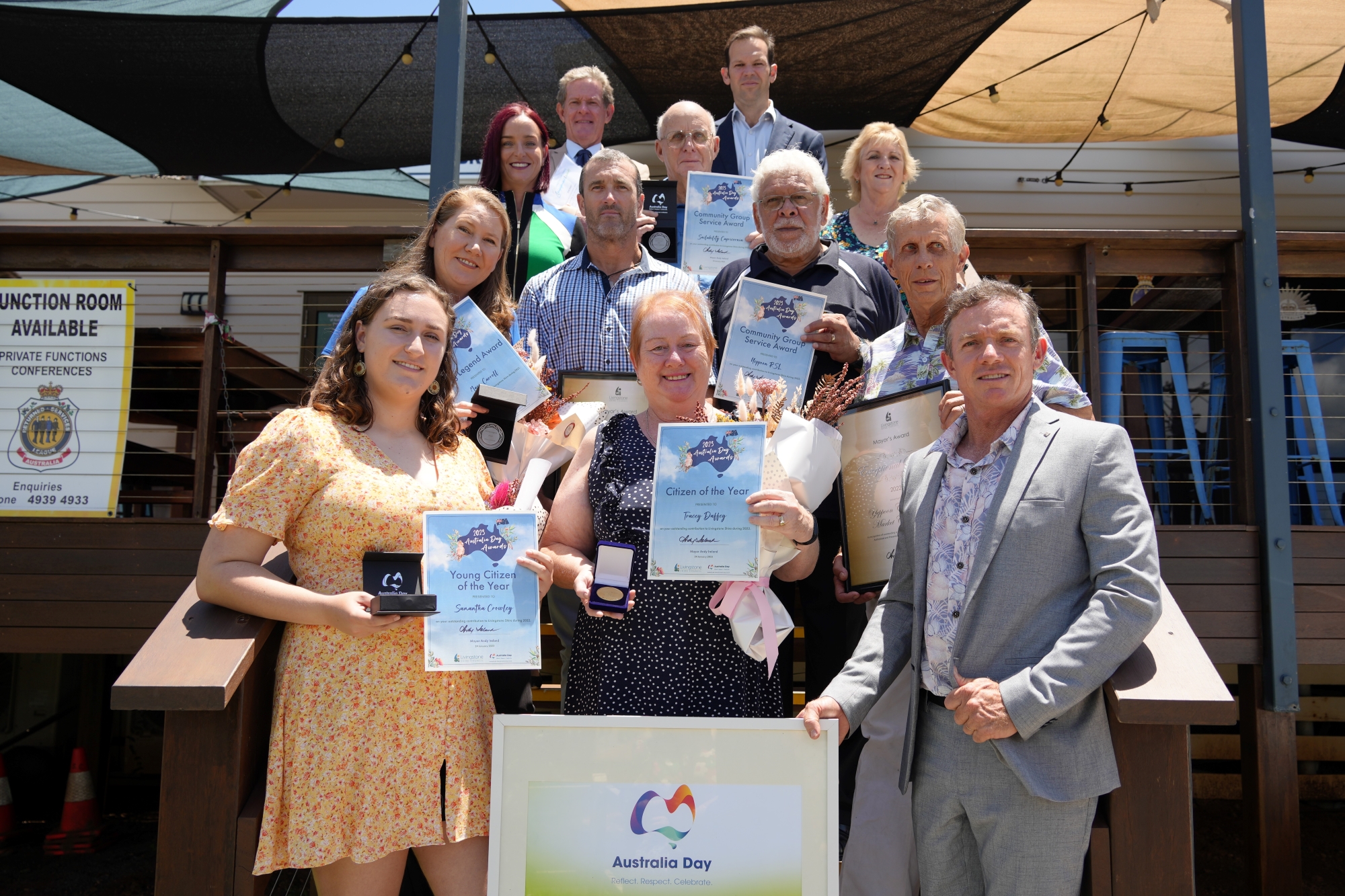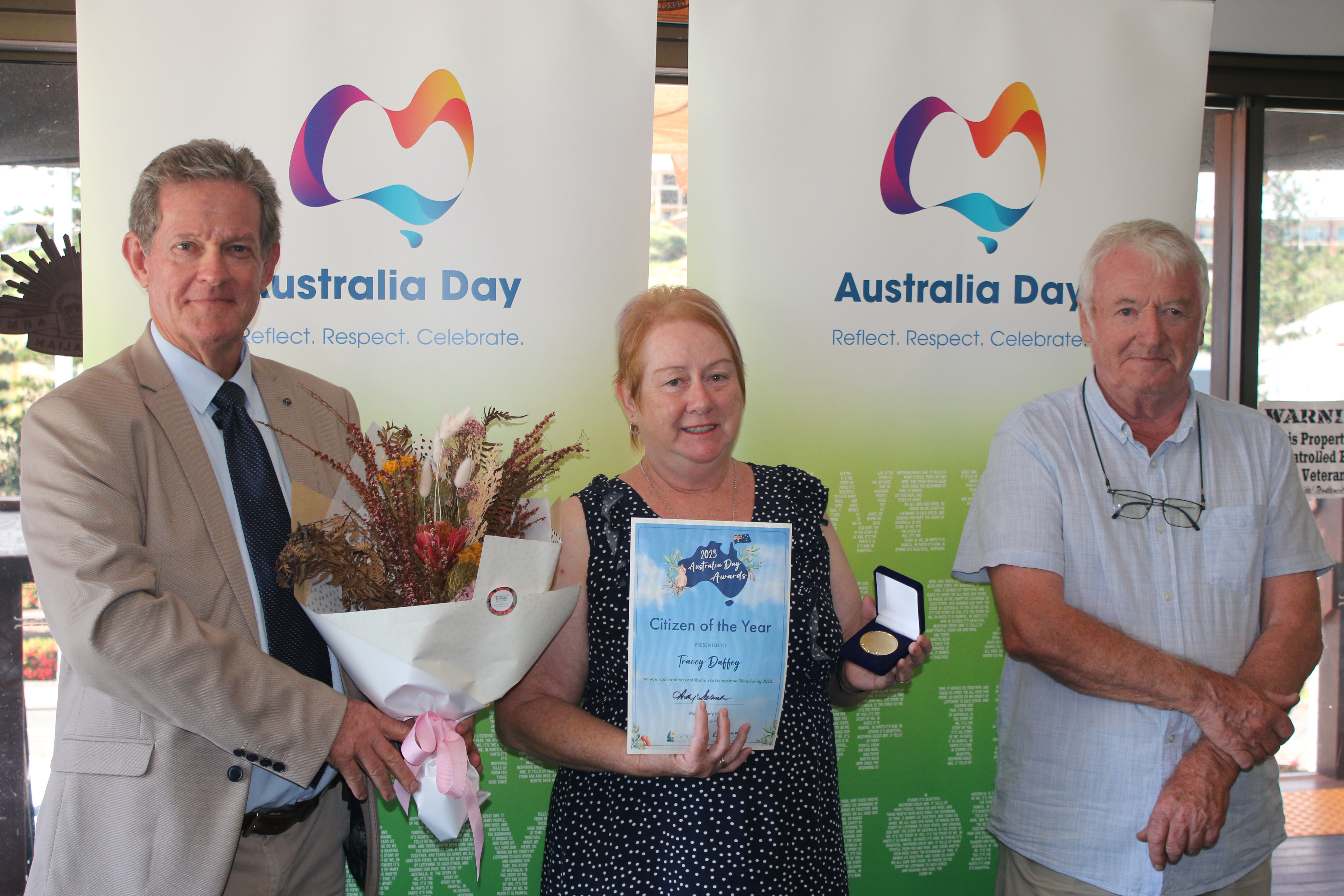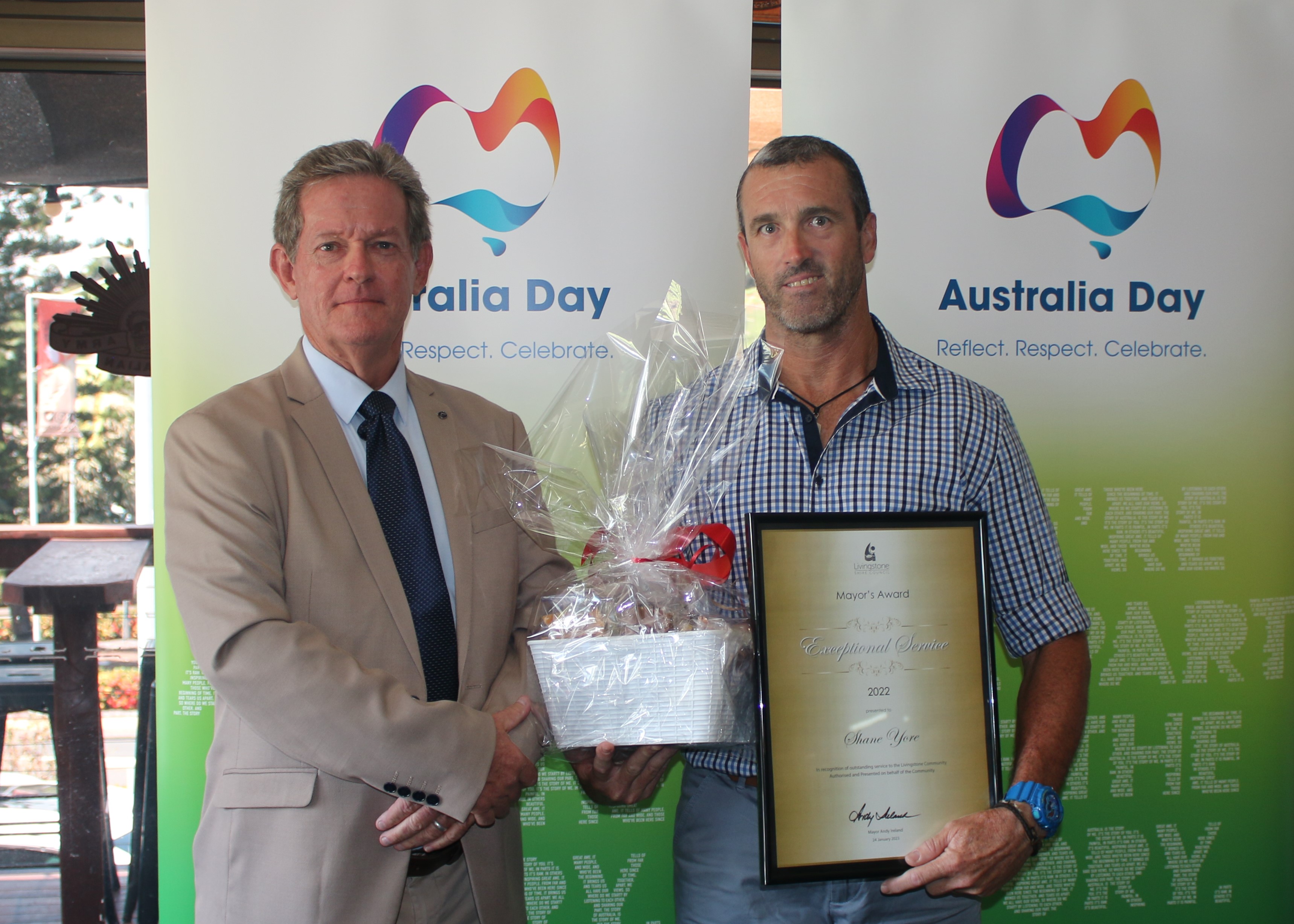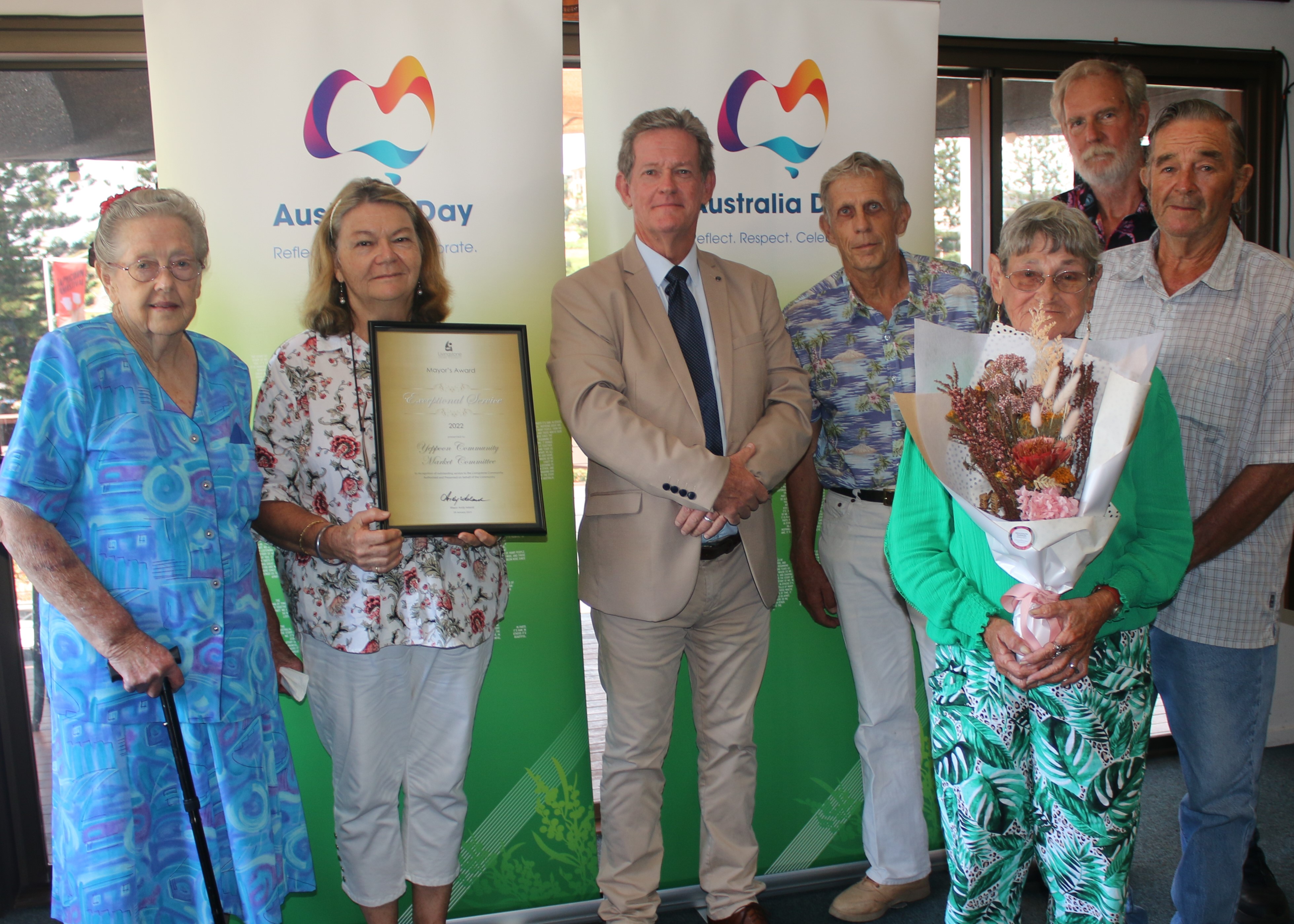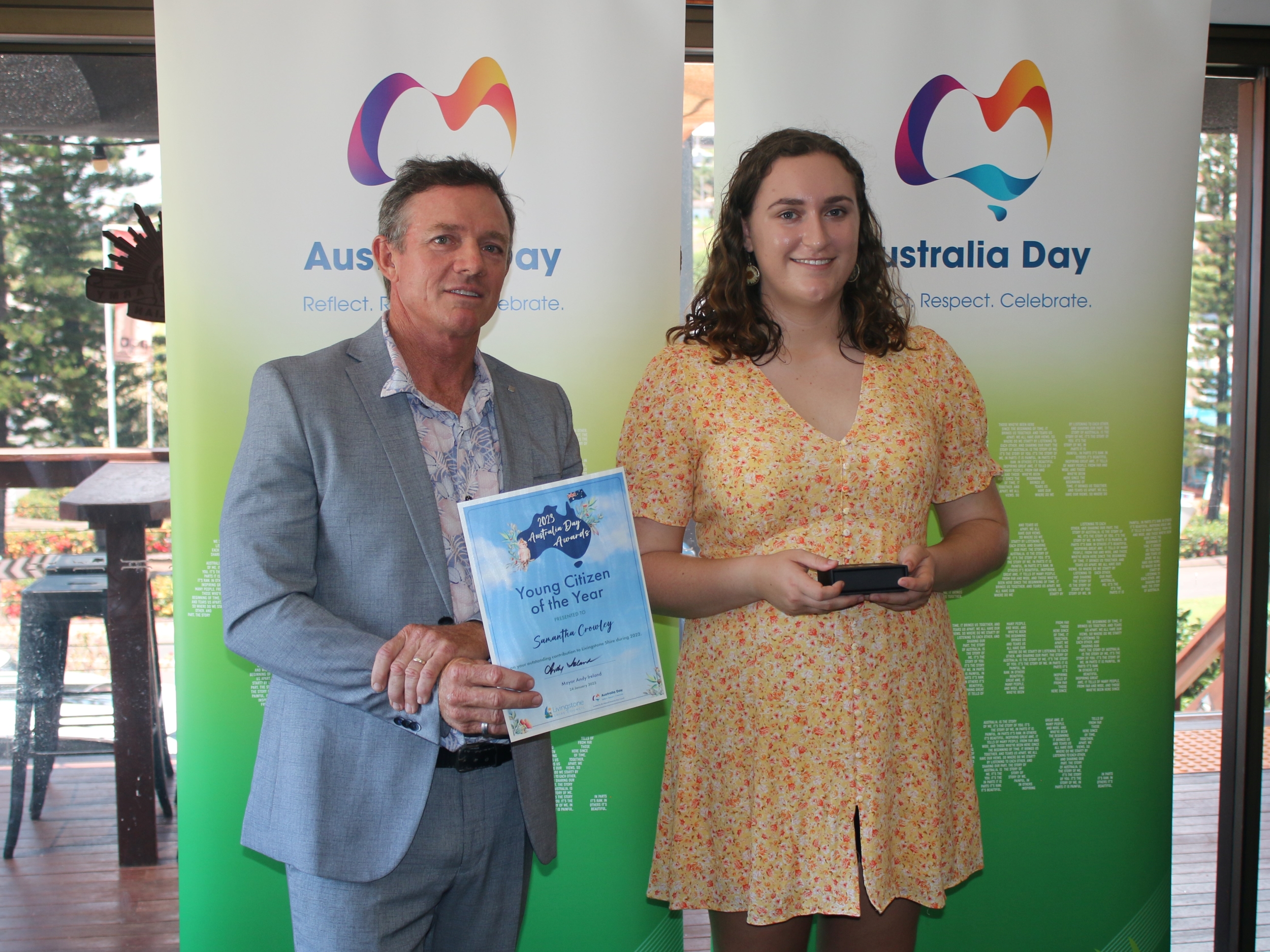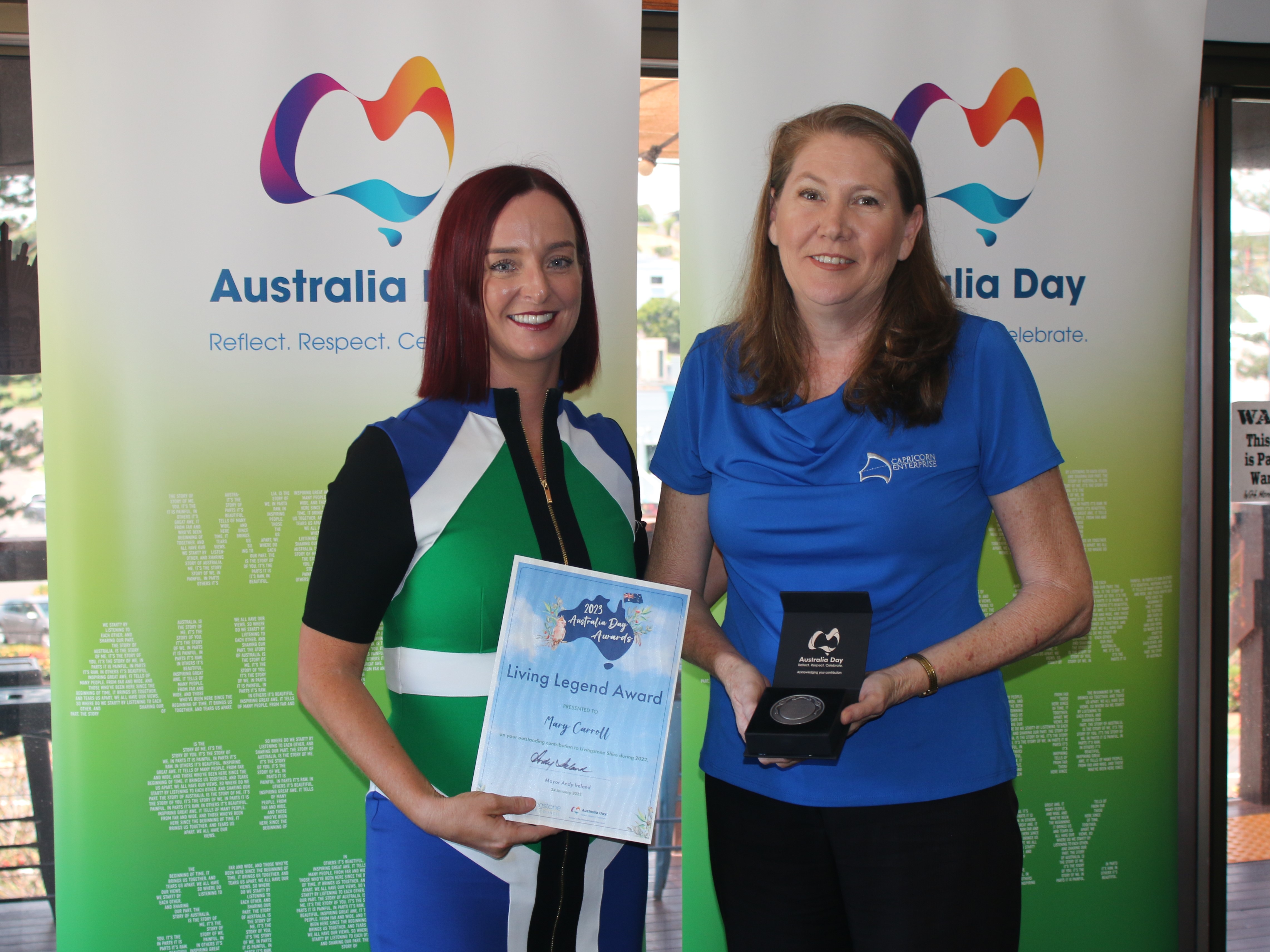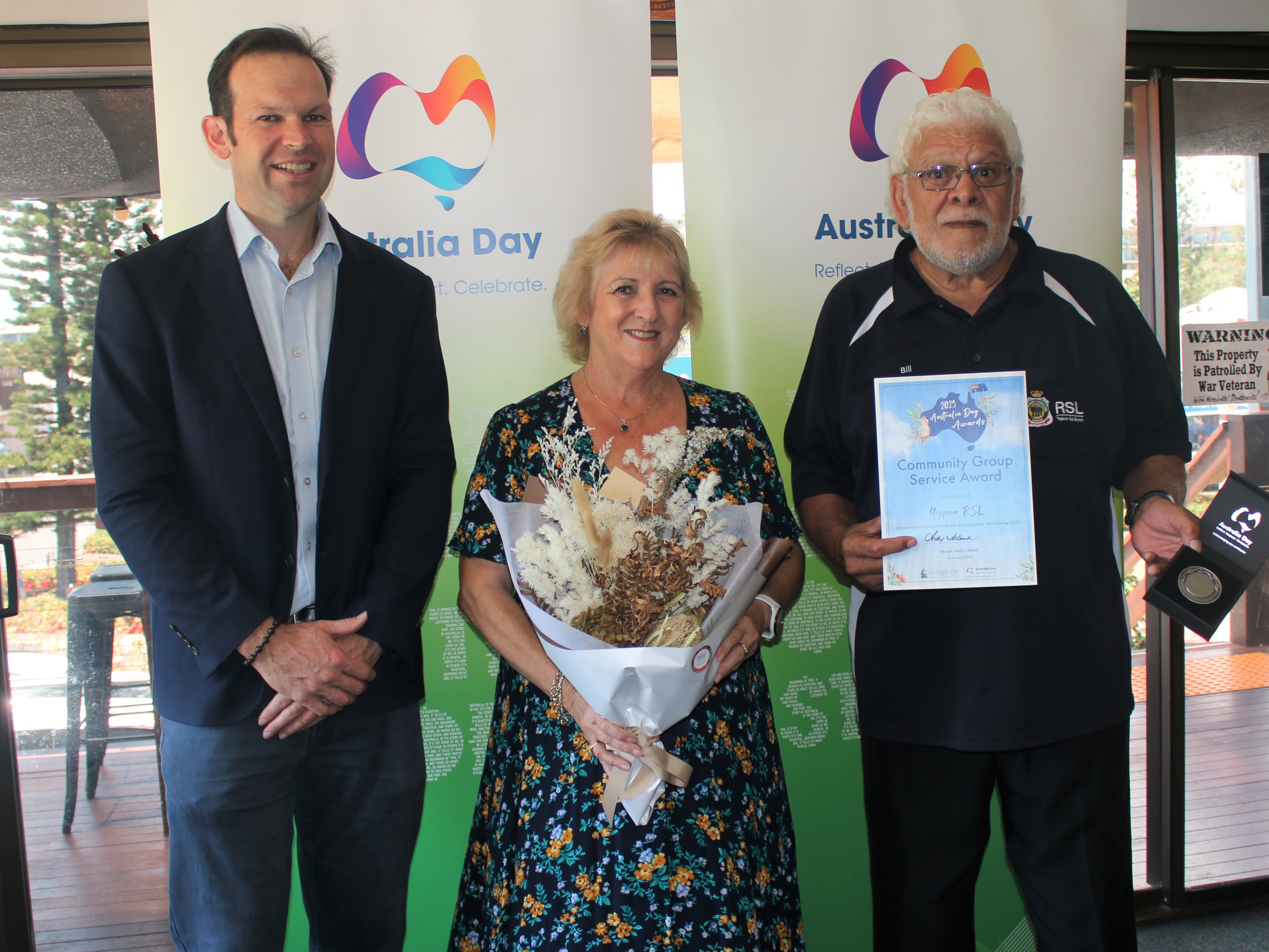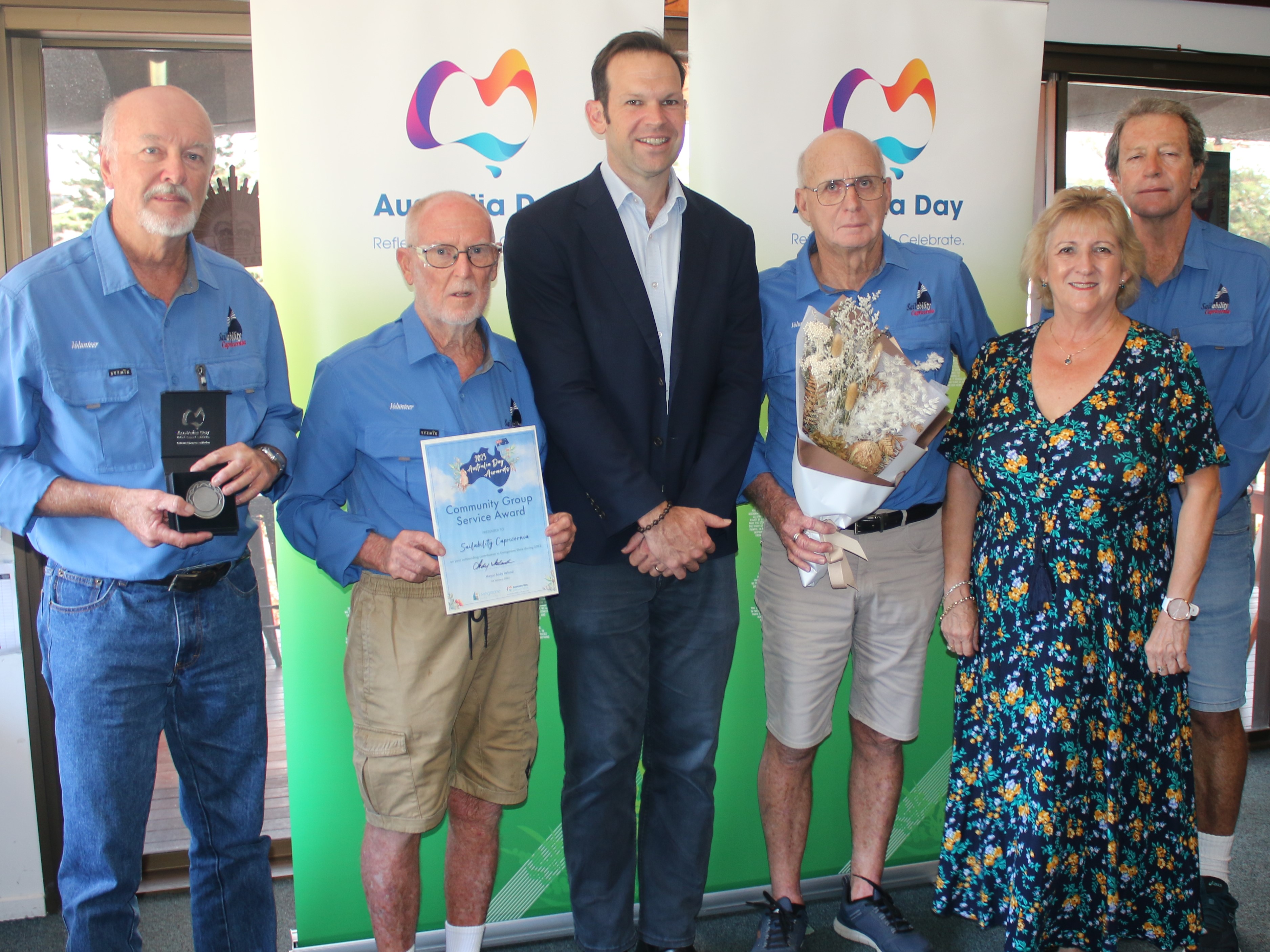 Honour Roll
| | |
| --- | --- |
| Citizen of the Year | Tracey Daffey |
| Young Citizen of the Year | Samantha Crowley |
| Young Citizen of the Year | Charlie Erlewein |
| Living Legend Award | Mary Carroll |
| Living Legend Award | Chi Chi Murray |
| Community Group Service Award | Yeppoon RSL |
| Community Group Service Award | Sailability Capricornia |
| Mayoral Award | Yeppoon Community Markets |
| Mayoral Award | Shane Yore |

| | |
| --- | --- |
| Citizen of the Year | Malcolm Wells |
| Young Citizen of the Year | Breanna Willett |
| Living Legend Award | Don Knowles |
| Community Group Service Award | Emu Park Surf Club |
| Outstanding Dedication to Public Service Award | Dr Debra Ibbotson |
| Mayoral Award | Julie Palmer |

| | |
| --- | --- |
| Citizen of the Year | Yeppoon Lions John and Estelle Lindsay |
| Young Citizen of the Year | Owen Harris |
| Living Legend Award | Barry Semple |
| Community Group Service Award | Capricorn Coast Information Visitor Centre |
| Outstanding Dedication to Public Service Award | Trevor Caunt |
| Mayoral Award | Owen Harris |

| | |
| --- | --- |
| Citizen of the Year | Susan Pullar |
| Young Citizen of the Year | Jack Newton |
| Living Legend Award | Elizabeth Goodsell |
| Community Group Award | Lions Club of Emu Park |

| | |
| --- | --- |
| Citizen of the Year | Brian Dorey OAM |
| Young Citizen of the Year | Yasmin Craggs |
| Community Group Service Award | Yeppoon Surf Lifesaving Club |
| Senior Sportsperson of the Year | Bill Robertson |
| Junior Sportsperson of the Year | Shirin Kunkel |
| Administrator of the Year | Gurney Clamp |
| Cultural Award | Barbara Tamassy |
| Environmental Award | Dr Alison Jones |

| | |
| --- | --- |
| Citizen of the Year | Danielle McKenzie |
| Young Citizen of the Year | Mya McDonald |
| Community Group Service Award | Capricorn Coast Healthy Aging Group |
| Community Event | Yeppoon Lions Pinefest |
| Sportsperson of the Year | Brent Pearson |
| Junior Sportsperson of the Year | Aidan Scott |
| Sports Administrator | Mark Gwynne |
| Cultural Award (Individual) | Jet James |
| Cultural Award (Group) | Capricorn Coast Historical Society Inc. |
| Environmental Award (Individual) | Glennard Keefer |

| | |
| --- | --- |
| Citizen of the Year | Peter Conaghan |
| Young Citizen of the Year | Caitlin Buttenshaw |
| Community Group Service Award | Keppel Bay Sailing Club |
| Community Event | Beach Day Out |
| Sportsperson of the Year | Steve Gunther |
| Junior Sportsperson of the Year | Mackenzie Rolfe |
| Sports Administrator | Peter Watkins |
| Cultural Award (Individual) | Lyn Diefenbach |
| Cultural Award (Group) | No Nominations Received |
| Environmental Award (Individual) | Morgan Ells & Mikala Maloney |
| Environmental Award (Group) | Friends of Lammermoor Native Gardens Group |

| | |
| --- | --- |
| Citizen of the Year | Glen Alexander |
| Young Citizen of the Year | Sarah Callinan |
| Community Group Service Award | The Caves Craft Group |
| Community Event | No Nominations Received |
| Sportsperson of the Year | Lewis Marshall |
| Junior Sportsperson of the Year | Blake Newton |
| Sports Administrator | Paul Keating |
| Cultural Award (Individual) | Tayla Jayne St James |
| Cultural Award (Group) | No Nominations Received |
| Environmental Award (Individual) | Shelly McArdle |
| Environmental Award (Group) | No Nominations Received |

| | |
| --- | --- |
| Citizen of the Year | Arthur Hunt |
| Young Citizen of the Year | Gracie Wellspring |
| Community Service Award (Individual) | Marie Lee |
| Community Service Award (Group) | The Caves & District Lions Club Inc. |
| Community Event | Yeppoon Lions Tropical Pinefest |
| Sportsperson of the Year | Brent Pearson |
| Junior Sportsperson of the Year | Seamus Byrt |
| Sports Administrator | Carole Gifford |
| Cultural Award | Kenneth Powell Jones |
| Junior Cultural Award | No Nominations Received |
| Environmental Award (Group) | Livingstone Community Nursery |
| Environmental Award (Individual) | Leise Childs |

| | |
| --- | --- |
| Citizen of the Year | Jan Boyd |
| Young Citizen of the Year | Reece Hedges |
| Community Service Award | Barry & Bev Hannam |
| Community Event | Yeppoon & District Show Society Inc |
| Sportsperson of the Year | Beverley Laundry & Kira-Lee Leo |
| Junior Sportsperson of the Year | Caleb Dooley |
| Sports Administrator | Margie Grant |
| Cultural Award | Terry Hayes |
| Junior Cultural Award | Emily Bartlett |
| Environmental Award | Ginny Gerlach |